Tesla's prospects for continued growth, and Elon faces mounting criticism
Until recently, Tesla cars were considered a symbol of luxury. From their slick exterior and modern design, you could feel an undercurrent of modernism and glamour that only a few could afford. As owners of the brand's cars have increased, more and more scandals related to the brand have started to come out into the world. Despite this, Elon Musk may triumph in 2022, if analysts' predictions come true.
Tesla says its mission is to accelerate the world's adaptation to using sustainable energy. The company was founded in 2003 by a group of engineers who wanted to prove that people could drive electric cars. These were supposed to be better, faster and more fun to drive than cars powered by an internal combustion engine.
– Today, Tesla not only makes all-electric cars, but also creates infinitely scalable products for generating and storing clean energy. Tesla's business is based on the premise that the faster the world moves away from fossil fuels and toward a carbon-free future, the better. – reads further on Tesla's website.
So we can conclude that company nobly directs humanity towards ecological aspects, However, where is the electricity to charge these devices going to come from and where are the batteries to be stored for disposal – this is a problem that few people face, and unfortunately it has little to do with ecology.
– He who does nothing makes no mistakes– Bonaparte once said, in which he was right, but this is not the only scandal that plagues the image of Tesla.
pixabay.com / Tesla
Tesla, or the affair
In the life of every person, smaller or larger crises are to be expected. This is no different for corporations, especially the big and rich ones. Tesla is not one of the poor, and it's obvious that it too has its slip-ups, but those can be counted in abundance.
Stretching reality?
Quoting a post from businessinsider.com.pl we can conclude one of two things: either Elon is very enthusiastic about his projects and their results and overestimates the real possible achievements; or he cynically lies, inflating the value of his company by deceiving investors about its possible successes. In 2020, Elon was sued by the Securities Exchange Commission, as a result of which he was banned from speaking on Twitter about certain topics related to his business. Apart from that agreed to step down as chairman of the board Tesla, at which it paid $20 million fine.
Sexual harassment?
Tesla's image has also been badly damaged by the scandal of harassment of one of its female employees by factory workers, which the company's executives failed to handle properly. Spider's Web's Bizblog cited an article by The Washington Post in which it is Jessica Barraza who accuses Tesla of fostering such an environment, and the board, instead of helping the woman, took similar actions itself.
Six additional women file suits against Tesla alleging sexual harassment https://t.co/v3OKiMjobg

— The Washington Post (@washingtonpost) December 14, 2021
Racism?
What's more, the abcnews website.go.com recalls Tesla losing a lawsuit in which a former employee accused the company of racial harassment. Owen Diaz worked at the factory for a year – from June 2016 to July 2017 – as an elevator operator. He faced challenges and racist treatment on a daily basis, which earned him $137 million in damages.
Pandemic?
Elon's company, as well as the Polish health department, was not spared by the respirator scandal. Green-news service.en reports how it was Tesla that delivered medical equipment that could not be used, because instead of ventilators it delivered sleep apnea machines to the hospital. There have been accusations against the corporation that it may have incompetently contributed to the spread of Sars-Cov 2.
Autopilot?
To add to these allegations, Virtual Media.pl wrote in August 2021 that an investigation was launched after the 2018 auto guidance systems have guided vehicles – directly to cars owned by emergency responders. The investigation is expected to eventually extend even 765,000 cars Tesla produced since 2014. Enter this m.in. Model Y, Model X, Model S and Model 3.
Engines?
The auto-world website.pl raised the issue of Norwegians, who discovered that Tesla's capacity is inadequate with what it presents on paper. The implication is that it is defrauding its customers. For it turns out that Tesla's Model S 85D, which has 691 horsepower, is not able to achieve the power it should. Tesla calculated the model's power by the sum of the efficiency of the motors mounted on board the car, but did not take into account the limitations of the inverters and batteries. The matter has been dealt with by the Norwegian committee resolving customer disputes, which is not in favor of the car giant. The manufacturer of the unlucky model may pay compensation to each owner of up to $ 6 thousand, and regulations may also be imposed on them specifying how they will have to describe their products.
Batteries?
Thanks to an article posted on antyweb.pl we may also learn of a situation in which One of the Teslas in China spontaneously combusted, as a result, the manufacturer has decided to lower the voltage of the battery cells in a small batch of Model S. The treatment was also meant to increase battery life, at the expense of the car's power and length of charge. However, it did so without the knowledge of its customers. The case ended in a settlement that awarded affected vehicle owners $625 per car, or the round sum of $1.5 million total. The company has also pledged to conduct thorough diagnostics on the state of the batteries of these vehicles and will likely replace or repair the affected cells, if the warranty period permits.
Good quotes for 2022!
According to the portal strefainwestorow.pl predictions for Tesla, even in the face of its scandals are very optimistic. It lists four main reasons, possibly good business.
The first reason is the concluded contracts and the resulting supplies. We should soon know Tesla's fourth quarter 2021 results. The site indicates that the consensus for the outcome of the latest delivery report is 270,000 units, and Elon needs a total of about 900,000 deliveries in all of 2021 to demonstrate that it is meeting production plans without major problems.
Analysts speculate that the second reason is the businessman's failure to show up for his last quarterly phone call, which could signal an announcement of work on a new project. When the company will release its report for the latest quarter, investors expect Musk to appear on a conference call and reveal delivery dates for Cybertruck or Semi trucks.
It is also anticipated announcement of work on a more compact model, which would be cheaper and reach a wider range of drivers.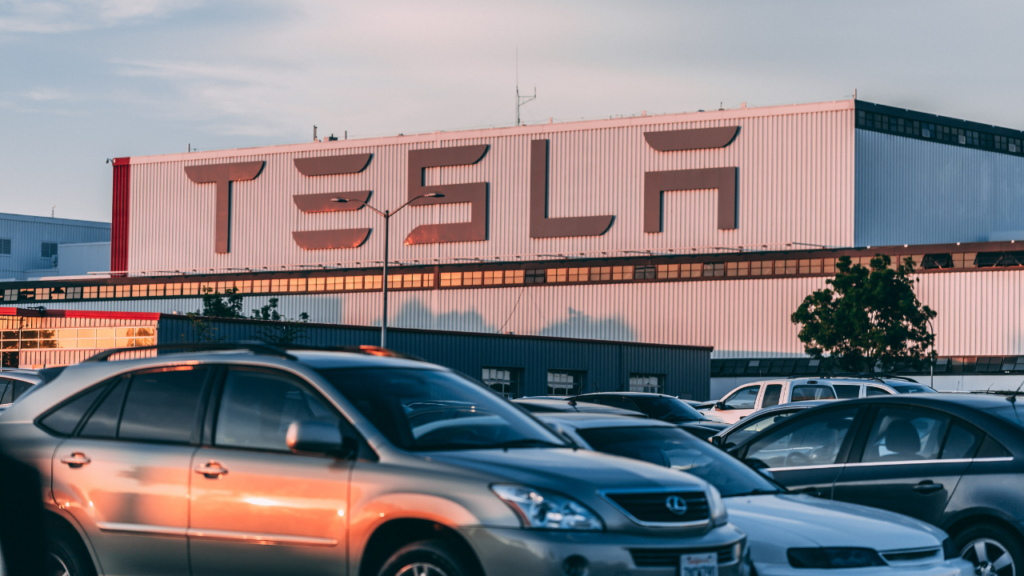 pixabay.com / Tesla
As a third factor, the subsequent observation of factories in Germany and Texas, Which if they meet the expectations of funders, those will invest in the stock further.
The fourth reason for Tesla's increases is expected to be work on the new 4680 battery, whose power is expected to be much higher, and production costs are expected to decrease. These batteries should land inside Tesla vehicles already this year.
We can see that even in light of the unfavorable events electric car market will be in an upward trend, and this 70 percent. still belongs to Tesla. This judgment is fostered, for example, by the buying decisions of the largest U.S. car rental – company; Hertz, which she commissioned from Tesla 100,000 vehicles and Uber, which is thinking of cooperating on the implementation of an autonomous electric fleet.
Competition does not sleep!
Despite the fact that Tesla is the largest electric car company in the world, doesn't mean it's the only one. The company's value has recently skyrocketed, and the eyes of the entire automotive world turn to it every now and then. Elon Musk has the ability to charm investors and the public, and Tesla has not succumbed to the pressure of financial penalties, legal proceedings, service actions, civil suits or negative reviews. More than one organization would collapse under the onslaught of smaller image crises, which Tesla's head quickly silences usually by reaching a settlement with the disputed party. However, we can be sure that the market for electronic cars will not let up. On the horizon we already see Mercedes with the EQS model, Mazda MX-30, or even an electric Opel Corsa, or even Dacia Spring. The next few years herald good financial results for Tesla, but in a clash with increasing competition, it may eventually fall out of the race, which is certainly not going to happen in the near future.